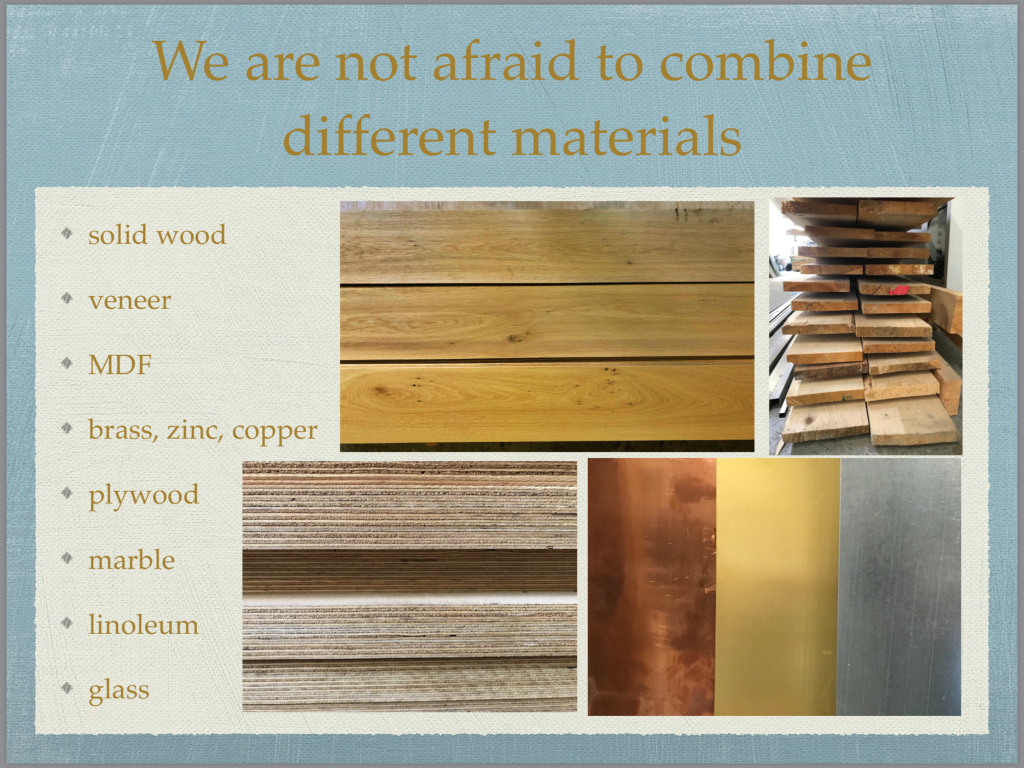 The materials we use are purchased from proven suppliers and have the needed quality certificates. However, we continue to monitor their condition and we are always searching for new and better ones on the market.
The company offers perfect combinations of stainless steel, wood and glass.
They have been processed with a wide range of quality machines such as Presses, Dies, Edging machines and others, after which the product passes mandatory monitoring and check-up by a professional.